The Shady Nook
So I stumbled upon The Shady Nook while waxing nostalgic for my youth, back when The Palace Chat was the cool thing to chat on and making avatars/cartoon dolls was a huge hobby among the old and young alike.  I found this website while searching for things related to my own; they have links to my website in their own link section, for which I am very thankful for! They also seem to be regularly updating their website (cough cough I know, I need to do that too, even if I'm not dolling…But hey, that is what I am doing here, right?).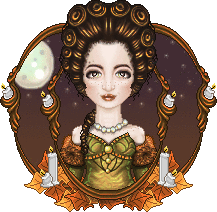 It appears  that anyone may use their images or base bodies as they wish, and they do not make it a requirement to give credit or link back to their website. You should, of course, and I will also never criticize anyone for having that as a stipulation of using their images. If you do use anyone of theirs or adopt their dolls, just make sure you read that information for yourself too, as now it appears I cannot find it for the life of me.
The layout of the website itself is fantastic and adorable. I love the snow effects and the option to play the music in the background while browsing.

That is it for now, so please go check out The Shady Nook and tell them who sent you! Leave a comment below to tell me what you think of their website and dolls. I look forward to bringing you new content on cartoon dolls in the future!